The Lone Gunman's Cowboy Bebop Visual Guide
Welcome to my page!
I am taking down the site, possibly for good as i feel it has outlived its purposes.
I apologise if had not put up your emails/comments up, although i had promised to.
A lot of things have happened since i first started this website & i feel it is time to move on.
Thank you to all those who have viewed, read and gleaned some form of useful information out of my website.
Most importantly i would like to thank those of you who have actively participated in making the Visual Guide what it used to become. Your comments, emails, criticisms & encouragement have made all the effort worthwhile.
I'd like to say a very big thank you to you all.
Its been fun while it lasted, ladies and gentlemen.
Thank you once again.
See You Space Cowboy (& -gal) ...
Yrs sincerely,
Raymond
13 October 2010
Updates: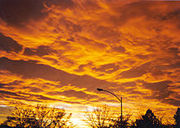 Others
Online since 7th June 2000
Last updated 13th October 2010
Contact Me